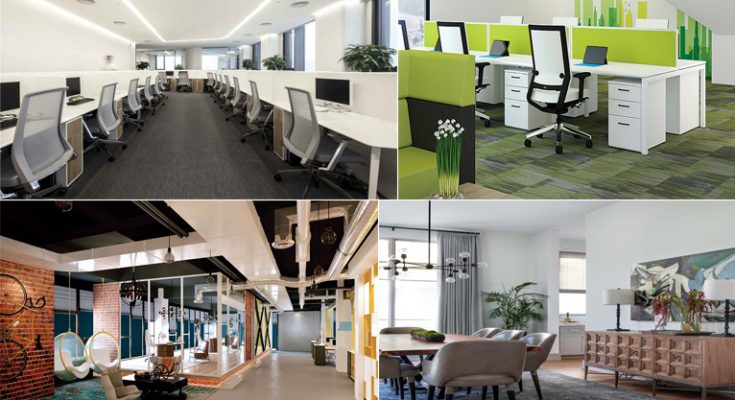 Office interior designs are the key to a healthy and productive office environment. Apart from stimulating employee perception, comfortable, and ergonomic working conditions, also help individuals reduce all kinds of stress and anxiety associated with their everyday job duties. Hence, today's corporate sector is constantly shifting its approach towards new-age designs, alternative technology, and ergonomic workstations for better productivity and employee appreciation. Recent studies reveal that the way people perceive office surroundings has a profound impact on their overall productivity. Whereas some people think that their employers are friendly and progressive while others think that their employers are unfriendly and ineffective, the way employees perceive their environment is more important than the actual workplace atmosphere.
Consider the layout or architecture of the building
To start with, office interior design concepts should consider the layout or architecture of the building. This includes the physical dimensions, the number of people in the workforce, their responsibilities, as well as their work habits and preferences. A spacious environment encourages open communication and ideas flow while a cramped one makes it difficult for people to deal with challenges. The best office spaces feature a mix of natural light and space as it facilitates a healthy work culture.
Similarly, office interior design concepts should consider the layout or architecture of the working spaces including the layout and functionality of desks, chairs, tables, drawers, storage shelves, and computer systems. Consideration of the layout should include enough surface real estate to support the physical requirements of people in …
Essential Components of Office Interior Design Concepts

Read More