Tag:home design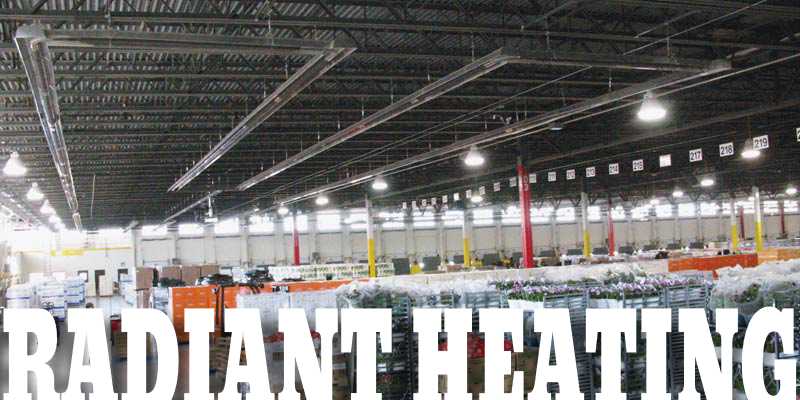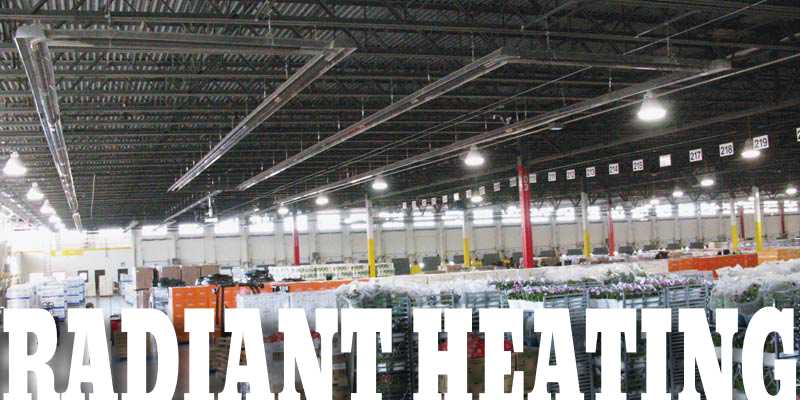 Heating large spaces such as warehouses is always a challenge but as an employer there is nothing more important than ensuring that your employees are comfortable when working. If the temperatures drop too low you will not only notice a drop in productivity and morale, but the quality of your stock could be compromised as a result. With this in mind, there are many cost and energy efficient ways to heat a warehouse, the best of which we have shared below.
Which heating system do you need?
Radiant Heating is a popular choice for warehouses as unlike traditional heating systems, the infrared radiation targets objects and people instead of the air surrounding them. This means your employees can be at a comfortable temperature a lot quicker and for long periods of time. Usually in a warehouse seating this heating system is mounted to the walls near areas that lead outside so that the objects and people in this area aren't as exposed to the cold temperatures.
Warm air heating is again another popular and efficient method of heating a warehouse. This system works by funnelling the air through a heat exchange and then exerting it back into the space increasing the overall temperature of the room. The hot air is distributed evenly throughout the space so that a consistently comfortable environment is created with no one area being particularly cold. One of the main reasons that this heating system is so popular is because you are given the option to have gas, electric and oil-based air heaters which work in equal efficiency. If placed correctly in your warehouse you will find that your space will be heated quickly and for a low cost. You are likely to only need one or two of these systems installed for the entire warehouse to be heated.
With warehouses having very high ceilings it creates a lot of space to install fan-based heating systems. Suspended destratification fans are another effective option when it comes to warehouses as again like the traditional warm air heating system this system is able to push hot air down into the space creating a comfortable temperature for both employees and stock. The fans help to lower the hot air in specific areas around the warehouse where it is most needed (i.e. areas where there are the most employees). This system is also very low energy so will be able to keep heating costs down in the colder winter months.
Specialist heating advice
All of these systems have their own benefits being both energy and cost efficient, but you will need to decide which will work best in your warehouse. For warehouses with large open doors to the outside infrared may be preferable but equally depending on where your stock and employees are based you may want a warm air heater to create a consistent and evenly spread temperature. Whichever system you decide upon it is best to consult with a heating installation specialist company to ensure that your system is safely installed and working efficiently to your needs.
To find out how we can help you save money on your heating and provide a cost effective, environmentally friendly and efficient replacement, simply call us today on 0800 0588 035 and let us find the right solutions to your warehouse heating problems.… Read the rest
The worktop is one of the most important aspects of any kitchen. It is not only the place where most of the kitchen action takes place, but it also has a significant impact on the overall decor of your kitchen. It is through the right worktop material that you set the correct feel and tone of the space.
An increasing number of homeowners in the UK now prefer quartzite for their kitchen worktops. Its heat resistance, strength, and minimum maintenance needs are some of the reasons which make it an ideal choice for worktops. But apart from these benefits, another important reason to prefer this natural stone is the wide range of colours in which the material is now available.
But while the wide range of options ensures that every homeowner can select something that perfectly suits their expectations, it also makes the selection process confusing. If you are aiming to create a unique kitchen, we have a list of 6 quartzite materials that you can prefer for your kitchen worktop.
1. Exuberant Brown Quartzite
The  combines the beauty of natural marble with improved physical characteristics of granite, making it one of the top choices for any modern kitchen. The brown quartzite with golden and black hues features long and uniform veins throughout the surface which add the right amount of uniqueness to any kitchen.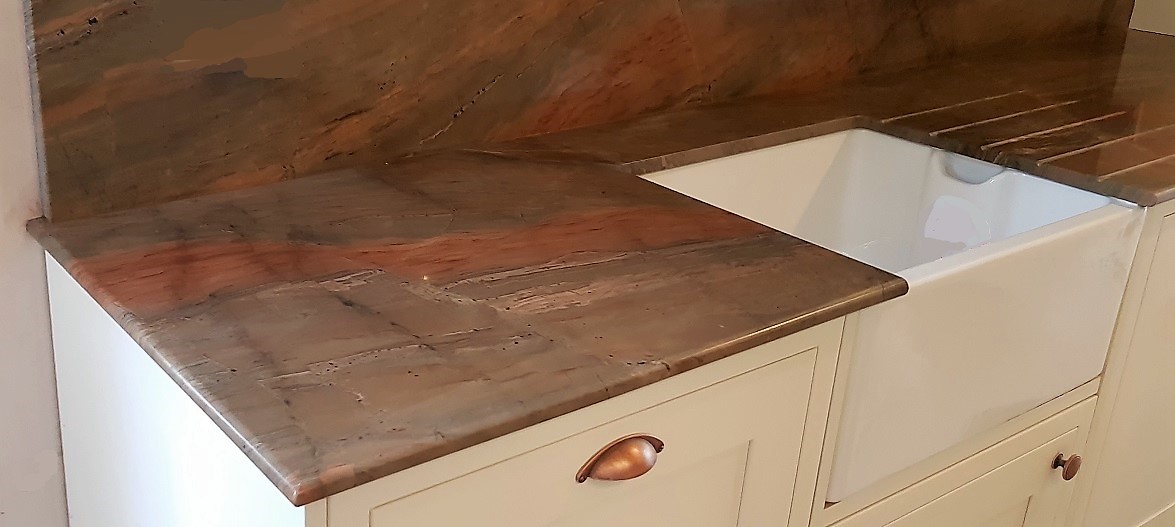 2. Bianco Cuarzo
If you are looking for something subtler, Bianco Cuarzo is sure to impress you. Quarried in Brazil, the white quartzite material with striking veins and crystals would perfectly turn into the focal point of every kitchen. Available in polished finish, the exotic material is perfect for small and large kitchens. Apart from worktop can also be used for kitchen flooring, island, and backsplash for creating a themed ambience.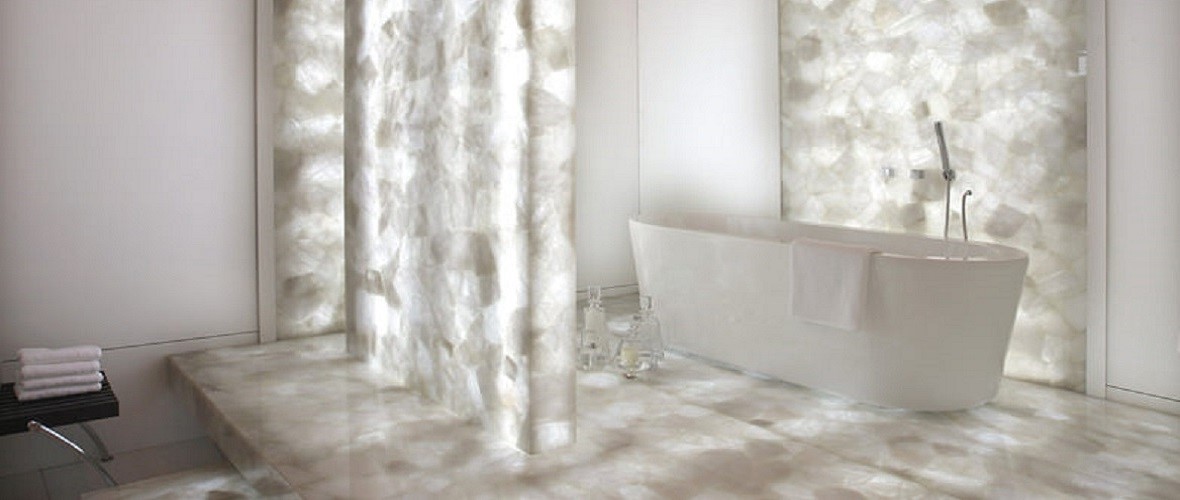 3. Avalanche Quartzite
Just like Bianco Cuarzo, Avalanche Quartzites is also quarried in Brazil but is unique in its looks. The exotic natural stone features beautiful veins and waves in multiple colours like grey, white, beige and brown which make it a perfect material to decorate your kitchen. Moreover, as it features so many different shades, it is easy to match other aspects of the kitchen with this material.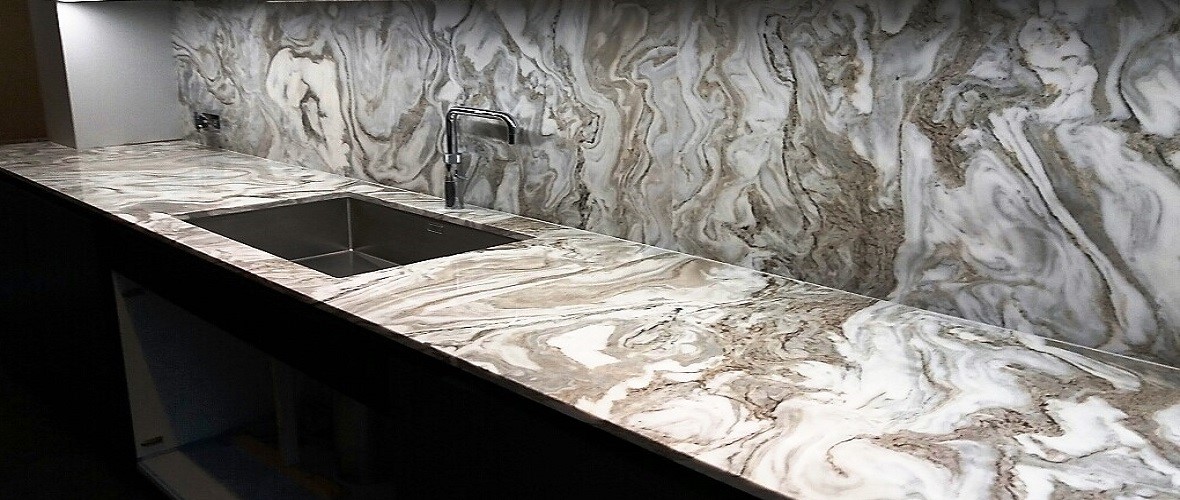 4. San Simone Quartzite
If you want your kitchen to look modern, San Simone Quartzite might be the one for you. The material has a glossy white background with thick and thin veining in black to combine classiness with contrast and make the space look unique and welcoming. While the appearance of the material looks like marble, it is resistant to etching and is better equipped to handle challenging kitchen applications.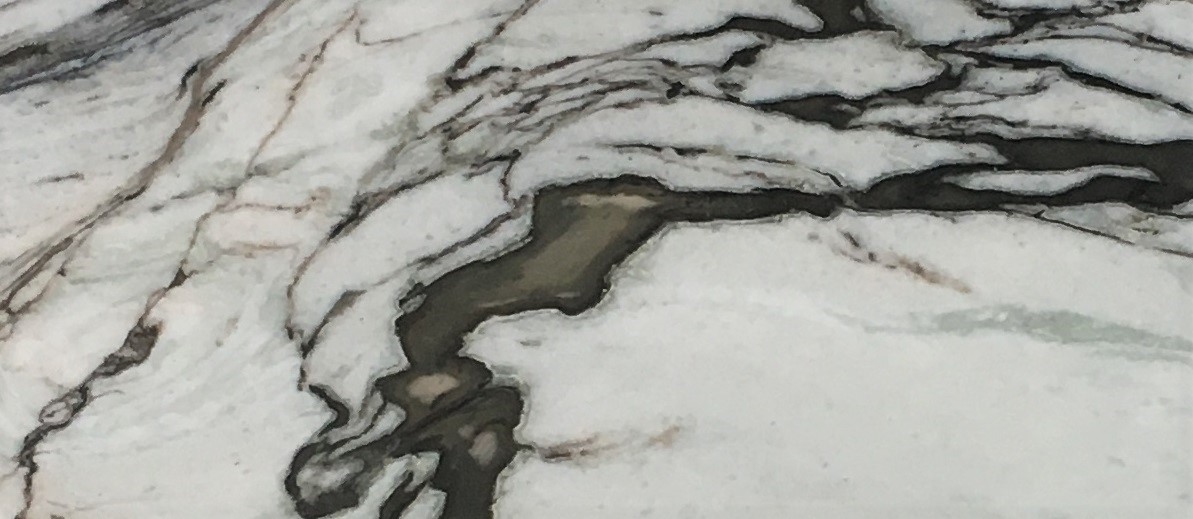 5. Revolution Quartzite
If normal whites, greys and black are not your thing, something like Revolution Quartzite is sure to impress you. The stone has a bright red backdrop with veins and waves in white, black and grey, making it one of the most dramatic quartzite materials. The material is available in multiple finishes like leather, polished and Satinato to perfectly match the overall design of your kitchen and help enhance it further.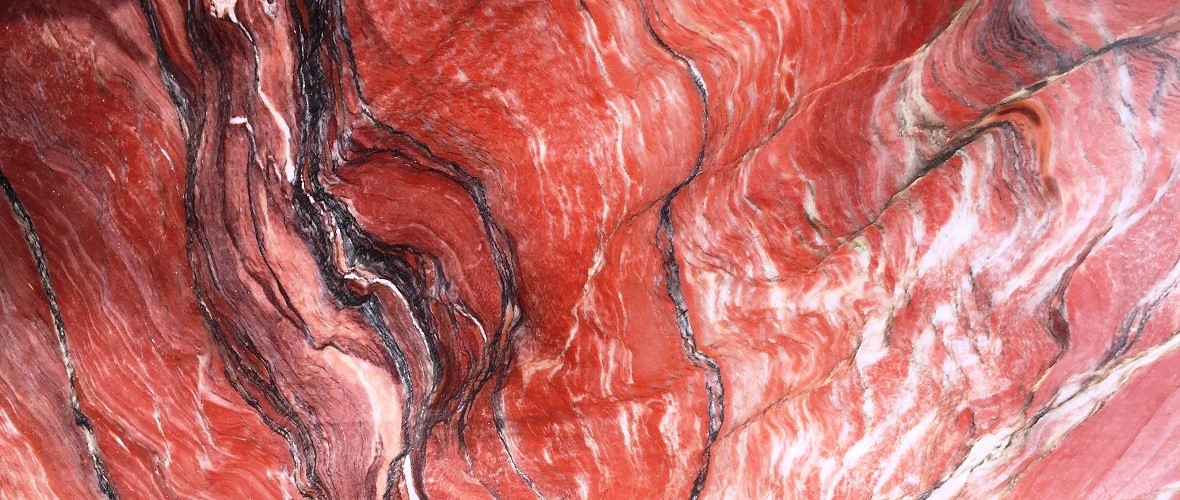 6. Belvedere Quartzite
If you want to make sure that your kitchen looks nothing short of a work of art, you should surely consider Belvedere Quartzite. The striking lack quartzite with veins and waves in grey, white and beige tones looks sensational and would easily set the right tone for other aspects of your kitchen. The material is available in multiple finishes and sizes to help you create a unique kitchen decor.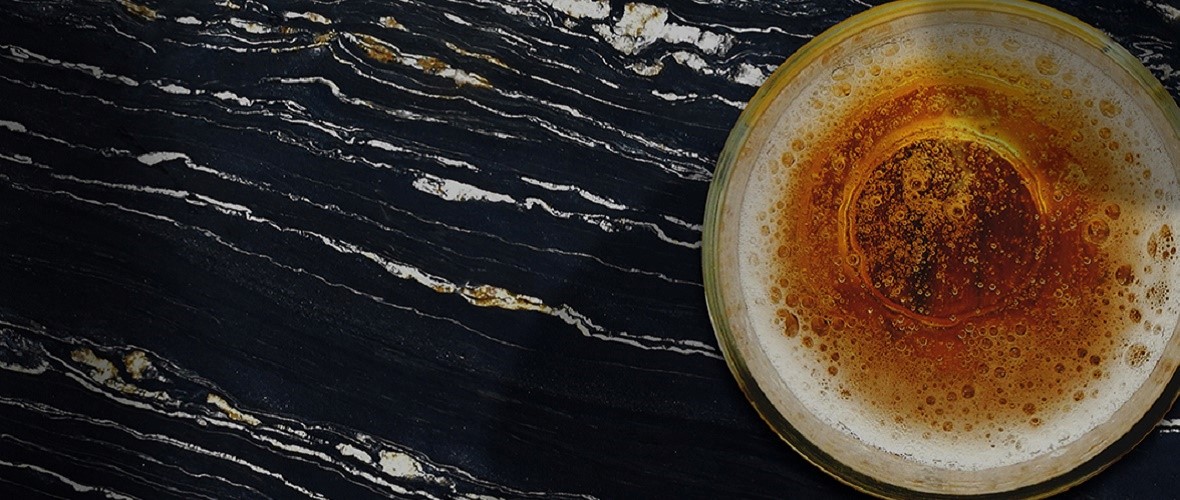 If you want your kitchen to stand out, these are some … Read the rest