Month:April 2019
Replacing Your Front Door.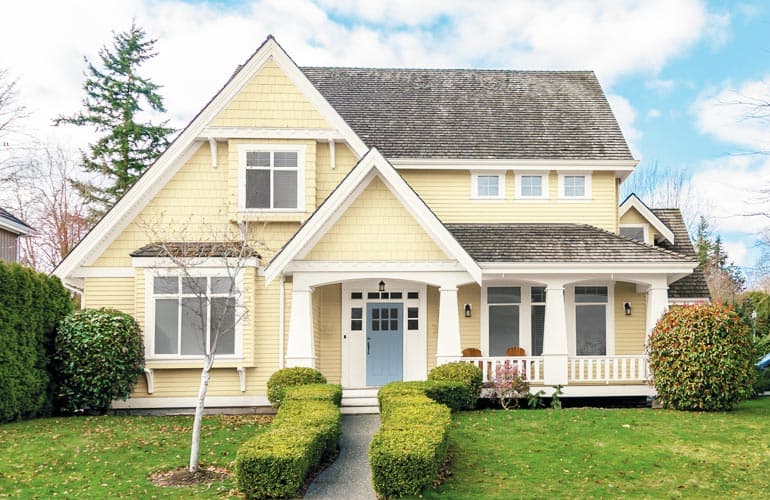 A warm and beautiful front door is appealing to the eyes and also to a home-renovator. This type of project is known to bring an average of a 100% return. For about $1200 you can get a great quality steel front door, giving your home curb appeal and increase its value without breaking the bank! Be sure to hire an experienced door installer for best results.
Replacing Your Garage Door.
What's the first thing you see when you drive down your street? If your garage door faces the front of the street and has dents or is just plain, old and ugly then it's probably a good idea to replace it. Believe it or not for around $1300 – $1500 dollars you can get a new garage door installed! Save money by utilizing the existing garage door motor and be sure to hire an experienced garage door installer.
A Fresh Coat of Paint On Your House.
No matter if the exterior of the household is stucco, siding, or painted brick the colour and uniformity in the overall home tends to make a huge very first impression. This can be a fantastic time to consider about repairing any cracks or holes and cleaning out any attached gutters also. Constantly power wash old exteriors and use a fantastic high-quality primer. You could save income by painting oneself or by touching up any needed challenge spots using the current property colour.
For best results an experienced painter could be contracted. You can paint yourself and save hundreds of dollars or hire a painter to get the job done. Either way, the average cost with labor for exterior painting of a 2000 square foot space is anywhere around $2100 to $3500 dollars. If you just need paint touch-ups, you can paint yourself for under $100 (depending on project size).
Project Recommendations.
I always recommend customers to use the best building materials they can afford. Staying on budget is equally important in order to complete the job and aids you in being financially responsible in your remodeling or new construction project. Remember to set daily goals and work with a reasonable time frame.
How I Helped A Customer Save Hundreds On Painting.
A customer once consulted us for a painting project on their home. They were trying to freshen up their house so that they could get it rented. In some areas of the home, the bottom three feet of the interior walls had been scuffed and looked messy. When I found out the owners wanted to re-paint their whole house the same color, I advised them to just touch up the areas that needed to be repainted. The owners were worried that they would not be able to find the same exact color, since they had no idea what paint name, or finish was used.
My Solution.
I helped them cut out a small square of their existing painted wall, and carefully peeled it out leaving the drywall intact. I then re-textured and primed just that spot, so it could blend in seamlessly again once it was re-painted. We took the cut out piece to Sherwin Williams, and had them color match it using their computer. We were also able to get a matched finish.
Happy Customers.
The result ended in two happy homeowners who were able to save money by painting only the necessary areas as opposed to the entire house! This process can be used to save money on both interior and exterior painting. For exteriors, you may have to remove a small piece of siding … Read the rest
A False ceiling can truly transform your office from a boring little room to a contemporary, sophisticated workplace. Learn all in regards to the pseudo roofs beneath.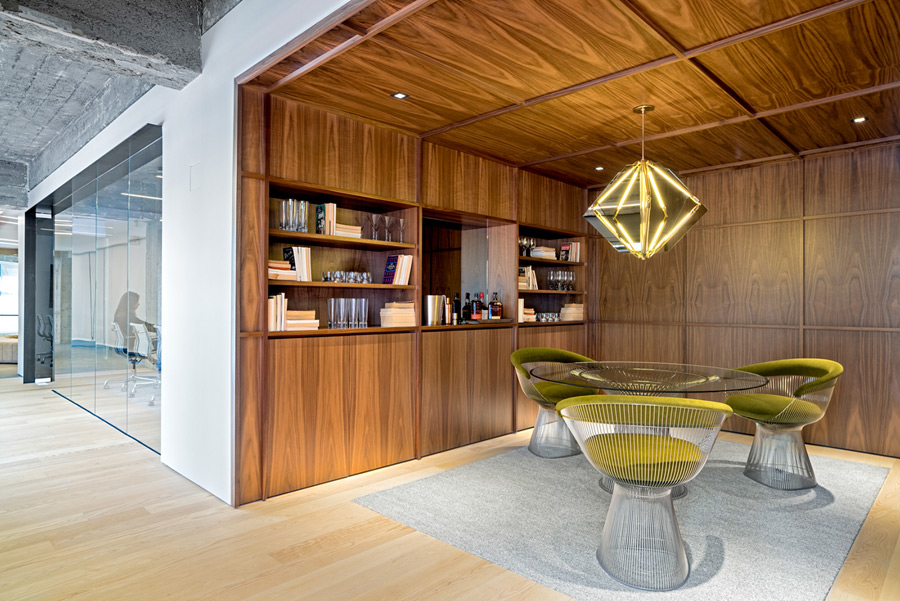 The workplace is where a single spends most of his working hours. So obtaining a space that is soothing, clean and appealing is very important. If you have an already prepared office space that you just can't do considerably with when it comes to the interior style, you might be shocked to know how large a distinction a false ceiling can truly make towards the interiors of your workplace. In addition to enhancing visual appeal, these artificial roofs reduce your energy bills and are functional inside a large amount of other techniques.
What's a false ceiling?
These ceilings are also referred to as suspended roofs as they in fact hang down from the current surface. You have got some choices with all the material that is certainly utilised to produce the structure and the kind of structure itself. You'll be able to choose gypsum, metal or Plaster of Paris. The very first selection is terrific as the ceiling will be light in weight and fire resistant. If you would like a metallic appear, you could choose the second solution. On the other hand, there are limited designs accessible. The final and finest choice is Plaster of Paris. This can be a handy and versatile material. You are able to make any style, simple or complicated, making use of this material. Naturally, comfort comes at a cost however it is definitely worth it!
As for the kind of false ceiling, you once more have three possibilities. The first a single is a complete ceiling where the complete true surface is covered with a new material. This sort of ceiling does not have considerably appeal appearance sensible and is mainly made use of to hide wires and cables. Nevertheless, you may add lots of beauty by embellishing it with designed and molded borders. Subsequent, you've exposed beams exactly where metal or wooden beams are suspended with parts from the actual ceiling appearing via them. That is aesthetically fantastic and typically serves the objective of beautifying a space. Lastly, you may have the partial false ceiling exactly where a portion with the actual ceiling is covered. This can be utilized in cases like highlighting a particular aspect with the space or lighting it up.
Functionality
False ceilings do more than just revamping your office space. They also play a crucial function in concealing electrical lines or cables inside your room. You are able to also install lights to improve the ambience of one's workspace. So, false ceilings also save you the fees of breaking open and rebuilding walls whenever you must improve your infrastructure.
Pseudo Ceilings are eco friendly
Suspended ceilings are fantastic in converting your office design and style into an eco friendly one. These ceilings act as insulators and keep your space naturally cool and warm as and when necessary. Therefore, it is possible to save on power needed in heating and cooling. A light colored ceiling can also be capable of reflecting light and decreasing the will need for additional lights. So you see, false ceilings also contribute to saving the atmosphere and can reduce down a fantastic chunk of expenditures.
You may either order customized ceilings or use readymade ones. Nevertheless, you will need to maintain in thoughts the current workplace design before you install the structure. With even probably the most stylish style and costly materials, something that will not match the workplace theme might be rather a disaster. … Read the rest