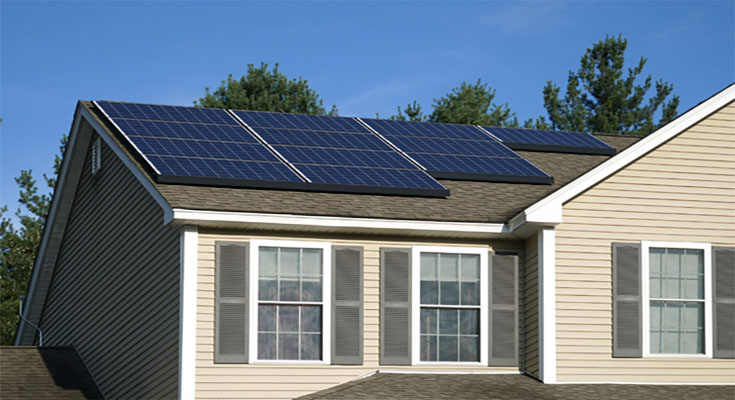 Solar energy is unquestionably beneficial to our planet, as is well known. But can you maximize its use both for the environment and your wallet? As solar panel installation becomes more affordable, financial incentives associated with installing a solar panel system become just as appealing as environmental benefits.
It's no shock that nearly 645,000 US households and businesses made the switch to solar energy in 2014. After all, installing solar panels can save homeowners more than their initial cost of installation – so why waste both your money and environment when Earth receives over 8 million quads (1 quad = 1,000,000,000,000,000 BTU) of clean, renewable solar energy annually?
You can be both environmentally responsible and economical with your spending. Installing solar panels on your home will not only reduce energy usage but also provide financial rewards. This infographic will explain the financial advantages of solar power in more detail, providing facts and stats such as:
Most Expensive Solar System
NEL reports a $152,200,000 solar energy system constructed in Florida in October 2009.
Oldest Solar System
NREL maintains records on some of America's oldest solar systems, which were installed between 1983 and 1985 either in Florida or Idaho by NREL.
Every year, 8.2 million quads worth of solar energy is absorbed by the earth.
On average, residential solar systems pay back in 9 years while commercial systems require much shorter payback periods.
Installing a rooftop mount for residential use costs less than $3.00/Watt and can provide energy to homes for up …
Solar Can Save You!

Read More