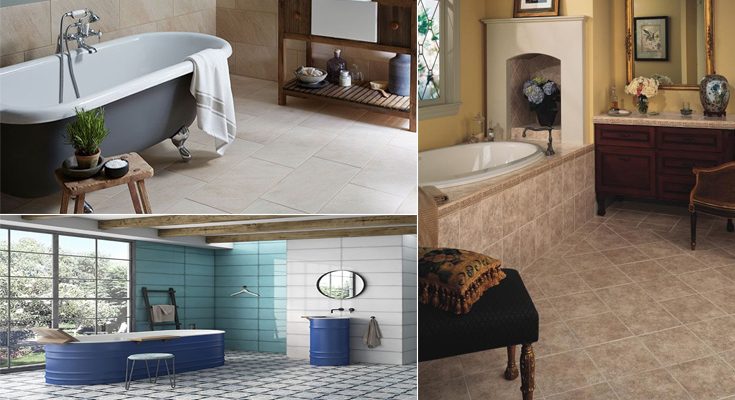 When it comes to bathroom floor tiles most people are only familiar with traditional ceramic tiles. But some other materials are available for this style of application. Each one has its appearance and personality, while still providing different benefits and usefulness. And no two tiles are the same! Choosing the right design idea will help to make sure that your remodeled bathroom is both functional and attractive.
Non-slip Floor Tile
Non-slip floor tile ideas are easy to come by as they're readily available in a wide variety of colors and styles. There's also a choice of interlocking tiles which are becoming quite popular. They may not be as strong as ceramic or vinyl-based tiles but they certainly offer some extra peace of mind.
Tiles are available in a wide variety of shapes, sizes, and materials too. With a little imagination, you can even have custom tile made to measure your bathroom space! Whatever type of bathroom floor you choose, there will always be a style that will complement it perfectly. Here's a quick rundown of some tile ideas to get you started:
Ceramic
Ceramic tiles are often the first choice of homeowners when it comes to replacing old traditional tiles. Available in square, rectangle, and round styles they are easy to work with and come in a wide variety of colors including black and white. Tiles made from ceramic, have the advantage of being resistant to water and soap scum which can lead to nasty slips and falls.
Monochrome
A …
Bathroom Floor Tiles – Choosing Your New Bathroom Floor

Read More