Month:February 2019
A retractable awning is a significant financial investment for most house owners. On average, people can expect to spend between $4000 to $10,000 for a custom-made unit.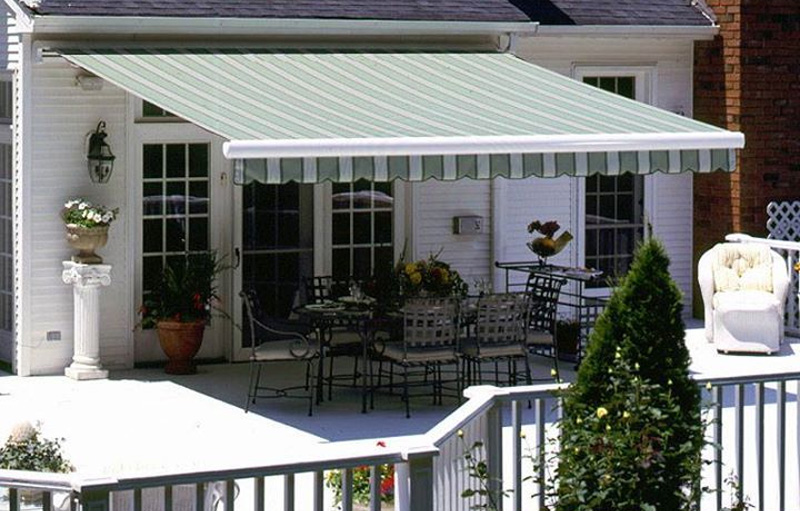 Before you part with your hard-earned money, there are a number of elements that you need to consider. Due diligence and a fair amount of research can conserve you time and money as well as prevent most problems that may occur down the road.
Consider the following questions that you would want to ask before making your decision:
Who are you buying the awnings from?
With this size financial investment, you want to take a look at your regional dealer(s) and ask for referrals from other buyers in the area. No matter how good the item is, your choice of whom to do business with is just as important.
Will they help in installing the awnings?
Does the dealership support their setups or do they pass it on to a subcontractor? Do they guarantee the installation for an amount of time and will it include a warranty for future work?
Keep in mind that retractable awnings are inherently more complex than blinds and shutters and will require some technical expertise to install and maintain properly.
What sort of fasteners are they using to secure the retractable awning?
A set of retractable patio awnings can weigh up to 400 lbs or more so you would want to pay extra attention to what features are in place that keeps them from toppling over.
With today's building and products continuously changing, make sure your installer is utilising a minimum of 3/8″ large shaft lag screw. Depending upon the product the contractor is installing, length of the lag screws is also an essential aspect. The objective is to anchor the awnings from deep within the structure which ensures that there is no chance of the awning coming loose which can potentially cause serious damage and injuries.
Is the fabric 100% acrylic?
Many acrylics will not rot mildew or exceedingly fade and are the same colour/pattern on both sides. Some awning manufacturers will carry private label materials which are produced in Europe or Asia.
A 100% acrylic material sewn with heat and moisture resistant threads can last 8 to 12 years with regular cleaning.
What kind of service warranties are on offer?
Some businesses online only provide prorated guarantees while others will offer full coverage. Why does it matter you ask?
Retractable awnings with a full warranty tend to be more expensive but are often well worth it. In case of future claims for defects and such, owners will not have to worry about out-of-pocket expenses.
How is the retractable awning operated?
Initially, the cost of a motorised unit may be too high as compared to a manual, hand crank operation generally included in the unit cost. With a motor, you usually operate the awning with a hand-held remote or wall switch.
If you see yourself adjusting the awning for more than ten times a day, a motorised retractable awning makes a sensible investment.
Where is the retractable awning made? Where are the components sourced?
Many quality awnings are put together locally in Australia. They are custom-made and takes a few weeks to assemble.
Beware of companies that may try to cut cost by importing low-quality materials from China. Just like the majority of outdoor products, lots of Chinese made products are not designed for the Australian climate and do not last for very long.
With retractable awnings, you generally get your money's worth. Thus, it is often a good idea to pay a bit more if only … Read the rest
Is there anything more comforting than knowing that you have the storage space you need? When people go shopping for houses, they almost always highlight the importance of a garage. Garages can provide you with excess storage space for your private possessions while giving you an additional usable area for other activities. Whether you want to put together a little gym or a workspace for your tools, you can have that. Unfortunately, many homes don't have garages on board and that can leave you with few options. Fortunately, modular garage prices are becoming affordable and they are turning into a viable solution. Today, we'll highlight the importance of a modular garage as well as the benefits that it can provide.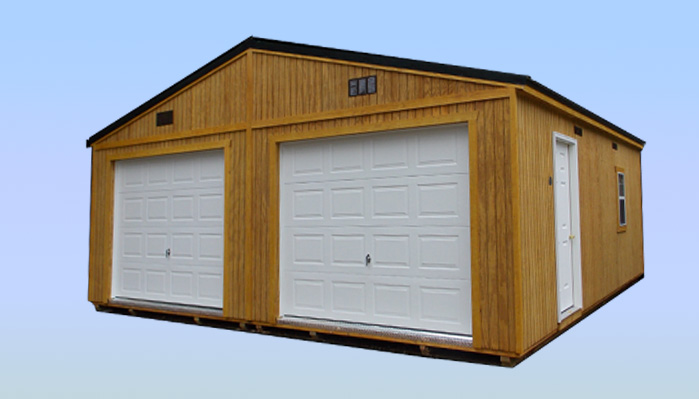 Adding A Modular New Garage
So, what exactly are we talking about when we discuss modular garages? Well, a modular garage can also be known as a prefabricated garage. To keep the definition simple, prefabricated garages are basically ready-to-use garages that you can buy and have delivered to your property. There is minimal effort required in order to install the prefabricated modular building and that leaves you with all of the benefits minus all of the work. Having a modular garage can provide you and your property with an array of amazing benefits, so let's talk about them below.

1) Easy Installation Process – First and foremost, we have to highlight just how easy it is to have a modular garage installed onto your home. Prefabricated buildings come in kits that include segmented individual pieces. All that you have to do is simply follow the installation guidelines until your prefabricated building is standing before you. If nothing else, you can hire a team to handle the installation. Either way, you are putting together an entire building with minimal sweat equity.
2) Additional Storage Space – The main reason to add a modular garage to your property is the fact that it will give you a whole lot of extra storage space. A modular, pre-fabricated garage can be purchased in just about any size that you desire. If you need excessive storage space for tools, cars or lawncare supplies — you can have that with relative ease. So, if you are finding yourself terribly short on space inside of your home, a prefab garage can take care of that problem.
3) Long-lasting Solution – Thanks to the burgeoning prefab market, modular garages are getting a bad reputation as being cheap while lacking durability. This just isn't the truth. As long as you are buying from a reputable company, your modular building can last just as long as a conventional garage. Simply watch and take care of your garage while looking for potential issues. So long as you are a proactive homeowner, you won't run into any issues. Installing a modular garage on your property can be a simple solution to a variety of different issues. With a low price point and a high level of functionality, a modular garage could be just the thing that you need. … Read the rest
You love the fact that your home is large enough to accommodate you and your family. Everyone has their own room while the cat and dog both have their own pet retreats inside the house. There are three living areas and you have a home office. However, where do you store all of your stuff such as your lawnmower, and other lawn and garden tools? What about the other miscellaneous items that you are using right now? They cannot go inside the house. They are dangerous. For the miscellaneous items, you could get a storage unit, but why spend that kind of money every month? It takes time to get the lawnmower and other tools out of the garage. Basically, it sounds as if you need a small storage building or shed put in your backyard.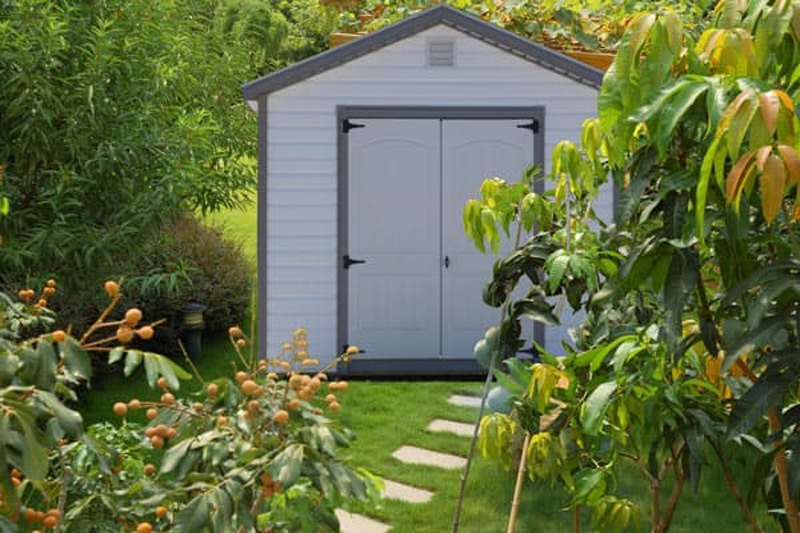 Why A Storage Shed
Having a storage shed in your backyard saves money. You do not need get a unit because you have all the space you need to either build one or buy one to assemble. That way you are not cramming everything into the garage. That makes for more space in the house and it keeps you from stumbling or harming yourself in the garage. You can go and take a look at sheds or storage buildings in Elizabethtown KY and see which one would be an idea for your backyard. Because it is big enough, that is the yard you should consider putting it in. That way you can get your lawnmower and other items as needed with ease. Nothing is crammed together and you will not trip over anything. You want a storage building or shed that will give you room to put lawn equipment on one side and miscellaneous items on the other. Having them site apart of each other keeps these things from being damaged.
The Laws
You may need a permit to have this shed or storage building on your property. If one is required you do not want to break the law, so make sure to obtain one before building or assembling one. There are requirements that may fall outside of getting a permit. It does vary from state to state and city to city. So, if you happen to be at square footage that does not require a permit, then you are free to assemble your shed with no problem. However, you need to check out what your city has stated in terms of these things. Research should be done before you make a purchase that way you can make a sound decision on whether getting a shed is worth it. You do not want to waste money.

Getting a shed or storage building is a decision you could write down and make with your spouse. You know you could use the extra space and could free up space in your home once you place those outside in your new shed. Check out some new storage buildings and sheds now for your big backyard.… Read the rest