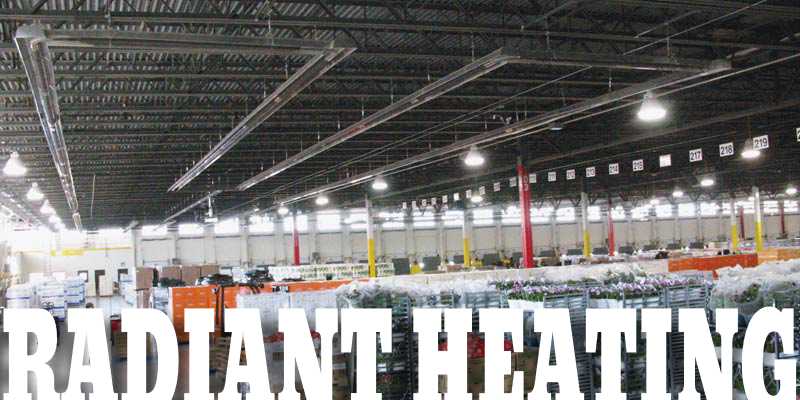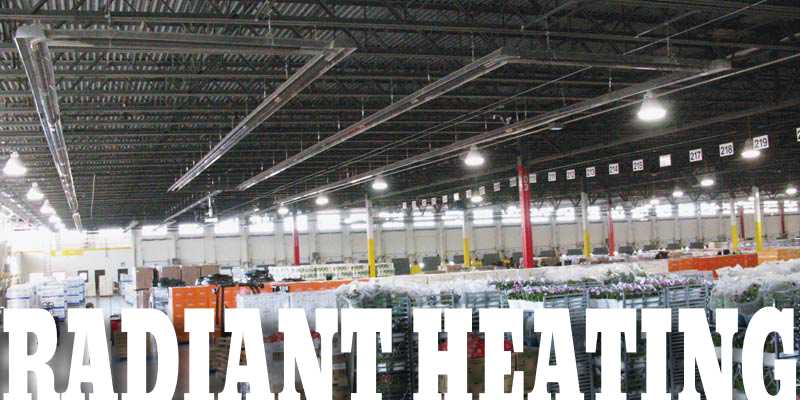 Heating large spaces such as warehouses is always a challenge but as an employer there is nothing more important than ensuring that your employees are comfortable when working. If the temperatures drop too low you will not only notice a drop in productivity and morale, but the quality of your stock could be compromised as a result. With this in mind, there are many cost and energy efficient ways to heat a warehouse, the best of which we have shared below.
Which heating system do you need?
Radiant Heating is a popular choice for warehouses as unlike traditional heating systems, the infrared radiation targets objects and people instead of the air surrounding them. This means your employees can be at a comfortable temperature a lot quicker and for long periods of time. Usually in a warehouse seating this heating system is mounted to the walls near areas that lead outside so that the objects and people in this area aren't as exposed to the cold temperatures.
Warm air heating is again another popular and efficient method of heating a warehouse. This system works by funnelling the air through a heat exchange and then exerting it back into the space increasing the overall temperature of the room. The hot air is distributed evenly throughout the space so that a consistently comfortable environment is created with no one area being particularly cold. One of the main reasons that this heating system is so popular is because you are given the option to have gas, electric and oil-based air heaters which work in equal efficiency. If placed correctly in your warehouse you will find that your space will be heated quickly and for a low cost. You are likely to only need one or two of these systems installed for the entire warehouse to be heated.
With warehouses having very high ceilings it creates a lot of space to install fan-based heating systems. Suspended destratification fans are another effective option when it comes to warehouses as again like the traditional warm air heating system this system is able to push hot air down into the space creating a comfortable temperature for both employees and stock. The fans help to lower the hot air in specific areas around the warehouse where it is most needed (i.e. areas where there are the most employees). This system is also very low energy so will be able to keep heating costs down in the colder winter months.
Specialist heating advice
All of these systems have their own benefits being both energy and cost efficient, but you will need to decide which will work best in your warehouse. For warehouses with large open doors to the outside infrared may be preferable but equally depending on where your stock and employees are based you may want a warm air heater to create a consistent and evenly spread temperature. Whichever system you decide upon it is best to consult with a heating installation specialist company to ensure that your system is safely installed and working efficiently to your needs.
To find out how we can help you save money on your heating and provide a cost effective, environmentally friendly and efficient replacement, simply call us today on 0800 0588 035 and let us find the right solutions to your warehouse heating problems.