Is there anything more comforting than knowing that you have the storage space you need? When people go shopping for houses, they almost always highlight the importance of a garage. Garages can provide you with excess storage space for your private possessions while giving you an additional usable area for other activities. Whether you want to put together a little gym or a workspace for your tools, you can have that. Unfortunately, many homes don't have garages on board and that can leave you with few options. Fortunately, modular garage prices are becoming affordable and they are turning into a viable solution. Today, we'll highlight the importance of a modular garage as well as the benefits that it can provide.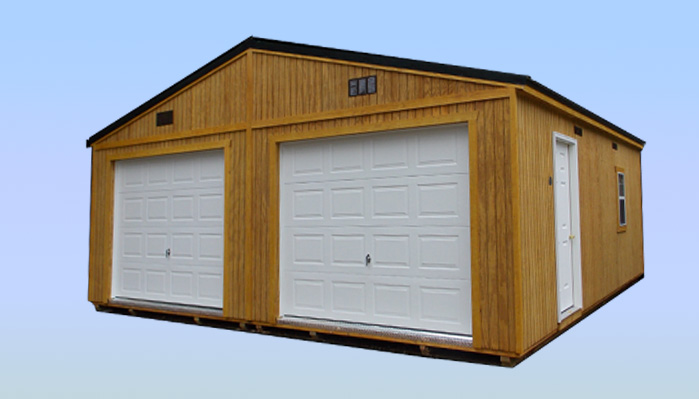 Adding A Modular New Garage
So, what exactly are we talking about when we discuss modular garages? Well, a modular garage can also be known as a prefabricated garage. To keep the definition simple, prefabricated garages are basically ready-to-use garages that you can buy and have delivered to your property. There is minimal effort required in order to install the prefabricated modular building and that leaves you with all of the benefits minus all of the work. Having a modular garage can provide you and your property with an array of amazing benefits, so let's talk about them below.

1) Easy Installation Process – First and foremost, we have to highlight just how easy it is to have a modular garage installed onto your home. Prefabricated buildings come in kits that include segmented individual pieces. All that you have to do is simply follow the installation guidelines until your prefabricated building is standing before you. If nothing else, you can hire a team to handle the installation. Either way, you are putting together an entire building with minimal sweat equity.
2) Additional Storage Space – The main reason to add a modular garage to your property is the fact that it will give you a whole lot of extra storage space. A modular, pre-fabricated garage can be purchased in just about any size that you desire. If you need excessive storage space for tools, cars or lawncare supplies — you can have that with relative ease. So, if you are finding yourself terribly short on space inside of your home, a prefab garage can take care of that problem.
3) Long-lasting Solution – Thanks to the burgeoning prefab market, modular garages are getting a bad reputation as being cheap while lacking durability. This just isn't the truth. As long as you are buying from a reputable company, your modular building can last just as long as a conventional garage. Simply watch and take care of your garage while looking for potential issues. So long as you are a proactive homeowner, you won't run into any issues. Installing a modular garage on your property can be a simple solution to a variety of different issues. With a low price point and a high level of functionality, a modular garage could be just the thing that you need.