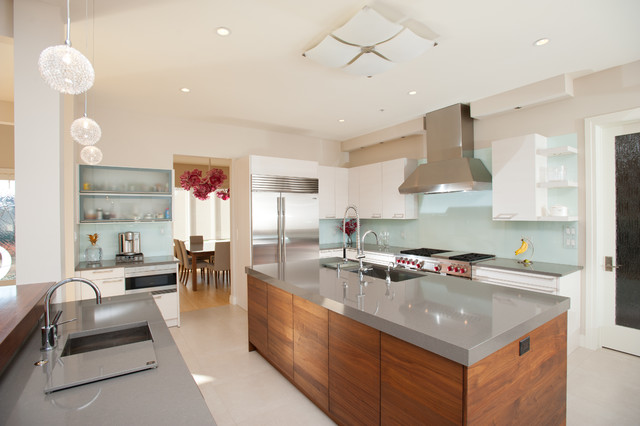 All your edges and countertop needs for your kitchen and office are fulfilled by Precision stone design. They are the best company in offering countertop products like porcelain countertops of greater than 300 colours. Most of the slabs manufactured here are made of granite, quartz, marble, and engineered stone. They use 3D software technology in order to manufacture designs of client's choice. All their products are of high quality and guarantee customer satisfaction. They are extremely professional and environmentally conscious too. Following are the products offered by Precision stone design.
Countertops: Countertops are great for kitchen cabinets. They are available in different materials that are manufactured by precisionstonedesigns.com itself. Counter tops are available in granite, marbles, quartz, quartzite, semi-precious stone and porcelain.
Granite countertops are most popular and used forms in many houses. They offer more than 250 color patterns of your choice. They are great for your kitchen, bathroom, and other surfaces.
Marble countertops by Precision stone design are unique with 50 marble color options and patterns. They have their own classic and elegant beauty that enriches our kitchens and other areas of the house.
Porcelain: These are exclusive designs of the company that are the latest evolution in the industry. They look amazing and give our house a modern and contemporary look. These slabs are light-weight and durable. They are used in backsplashes, flooring, steam showers, accent walls, and many other places.
Semi-precious stone: These are the most unique and popular designs by Precision stone design. They are manufactured by using precious stones and gems. Each slab is designed by their craftsmen and they give a rich and royal look to the place.
Edges: Edges plays a very important role in slabs. They have different shapes and structures that give unique style and look to our kitchens, shelves, and cupboards. Edges manufactured by Precision stone design can be classified according to their edge profile and laminated edges.
Edge profiles: Demi bullnose, full bullnose, half bevel, half bullnose, ogee, quarter bevel, quarter bevel T&B, Quarter round, Quarter round TB, and straight are the types of edge profiles offered by the company.
Laminated edges: These are also available in different types as deep ogee bevel, full bullnose bevel, ogee edge bevel, one-inch bevel, and many other types.
Sinks: It is an important part of the kitchen and bathroom. They are offered by many materials and colours by the Precision stone design. Granite composite, solid surface, stainless steel types of sinks are available for both bathrooms and kitchens. Ceramic porcelain sinks are available exclusively for bathrooms.
Faucets: Many modern faucets are manufactures that adds an extra spark to kitchens, bars, lavatories, and bathrooms. There are multiple designs available for each room and can be seen on their website.
Apart from the above products, they also offer quartz vanity programs in silver and gold. They have their own unique and expensive shades that can be used for slabs. Most countertops are on sale with great discounts and offers. You can check them by visiting their profile online for countertop sales.