Category:Home Improvement Ideas
The RSJ beam combines a naturally superior building material with an efficient shape to provide modern constructions with high levels of support and structural integrity.
RSJ (rolled steel joist) beams, sometimes also referred to as I-beams are rolled from one single piece of structural steel and are a key component in modern construction.
RSJ steel beams are usually shaped like an 'I', with two horizontal flanges connected by a vertical beam, and can be fabricated to any size. The purpose of the RSJ beam is to provide excellent support and structural integrity.  As well as being a very popular choice in constructional framework, RSJ beams are also now commonly used in residential building to reinforce decking, patios and flooring. RSJ beams are shaped to allow them to carry heavy weights without buckling.  The sheer strength of the material and economic shape of the beam mean less material is required, making it a very cost-effective option.
RSJ steel beams by Steel and Site are the perfect material for modern construction where efficiency, affordability, quality and environmental impact are valued characteristics.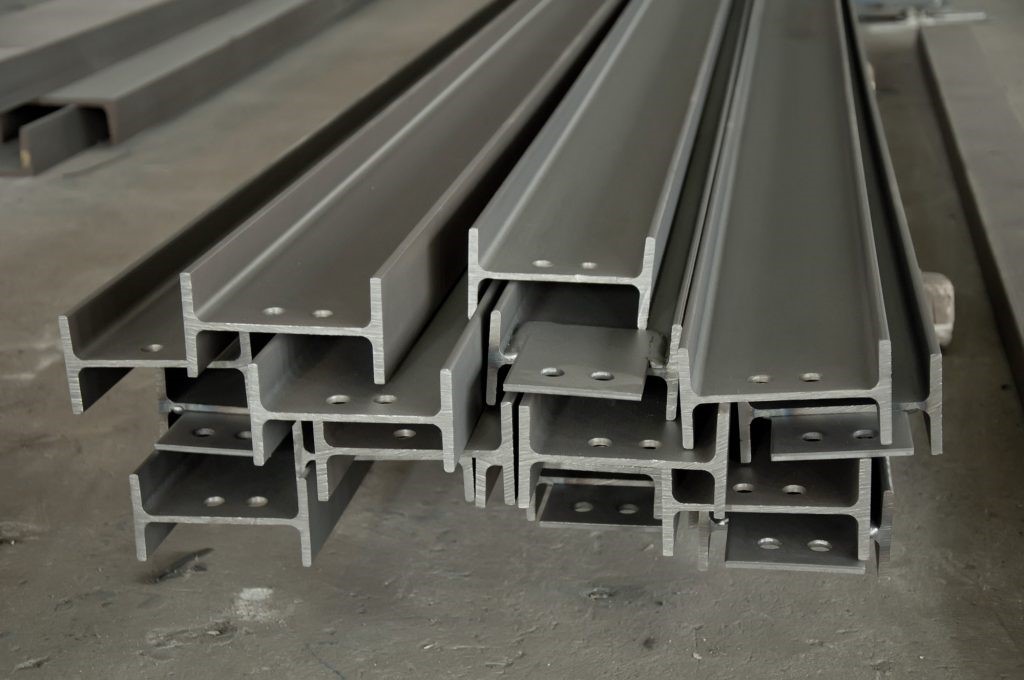 Efficiency
Modern construction is always looking for ways to work more efficiently and reduce construction time.  RSJ beams are pre-cut to the exact size and shape required before arriving on site, this includes pre-punching any holes and painting.  The pieces are all ready to put together when they arrive on site, saving time and creating a highly efficient way of working.
Quality
Modern construction requires materials that are affordable without any compromise on quality.  Steel is lightweight, versatile, extremely strong and durable.  It has the highest strength to weight ratio of any building material and can easily be manipulated into any shape or size, making it the ideal modern construction material.
Cost
You get more for your money with RSJ beams, as not only are they far more durable and flexible than other materials, they're also more affordable than similar metals like titanium and aluminium.  Steel's tough and resistant qualities mean that RSJ beams increase the longevity of constructions to further increase the material's cost-effectiveness.
Environmental impact
The demand for sustainable construction materials is growing as people become more environmentally conscientious. The eco-friendly qualities of RSJ beams help the construction industry to meet these demands.  Materials made from steel like RSJ beams can be recycled an unlimited number of times, meaning more energy saved, less pollution and less waste disposed of.   Steel is also an excellent insulator, meaning that buildings made using RSJ steel beams tend to be very energy efficient.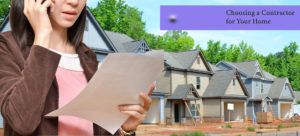 Making improvements to your home can provide you with a living space that you love. It can also provide more value to your property should you want to sell it someday. Big improvements can be difficult to take on as do-it-yourself projects, so it is important to find the best home improvement contractors in your area to help you complete the job. Here are the step you need to take in order to find the best contractor for your needs.
Get Referrals
The easiest way to start looking for a good home contractor is to ask for referrals from family and friends who have had work done on their own properties. They can provide you with the first-hand information you need to know about how professional the contractor is and what type of work they do. If you don't know anyone who has hired a home contractor before, you can always look through online reviews to find the top candidates in your area.
 Ask for Estimates
Once you have gathered a list of three to five contractor options, the next step is to talk to the contractor about your project and ask for an estimate. This estimate will let you know how much the contractor will expect the project to cost with labor and materials. It may also provide you with a time frame in which you can expect the work to be completed. These estimates will help you determine the best person for the job that meets you home improvement needs.
Do Your Research
Before you accept and contractor bid, it is essential that you understand everything you can about the contractor's business. You will want to do some research and make sure that the contractor doesn't have a long list of dissatisfied clients complaining about work or a bad habit of overcharging and not delivering the finished product on time. You will also want to know that the contractor is properly licensed in your area to do the work, otherwise you could be faced with the hassle of local and state governments getting involved in the process. Once you have checked these boxes, you can hire your contractor with confidence.