Category:Moving Home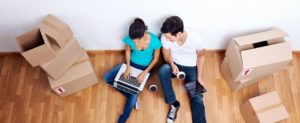 What you need to know when hiring a long distance moving company
When you're looking for a good long distance moving company you need to be prepared. In order to make sure you are selecting the right company for you which will make the moving process go smoothly, you should consider a few important factors:
Company details
You need to know if the address, website and company details you get in your documents are correct. Although many company details may be available on the company website, it should be double checked on other websites as well and through customer feedback which can be found on the company website and also on different forums regarding moving companies. To search for some details about the company, click here.  Among other details, it is important to be familiar with the company license type and license number. If it cannot be found, it is possible that the company does have a license.
Subcontracts with other moving companies
It is essential to know which agencies are moving your property. Some agencies engage other agencies to help them. If you want to know what's behind a subcontract, visit https://en.wikipedia.org/wiki/Subcontractor. Be sure to check the information on the permission for the operation of all companies involved in moving your furniture. 
Pricing
Different agencies use different methods when reassessing prices for their services. Some agencies require that your property assessment is made on the spot, in order to offer an adequate price for their services. When moving a large amount of cargo, or moving long distances, it is recommended that an assessment is carried out in your home, because it will achieve the most realistic offer. If you want the best advices, get moving quotes from www.mylongdistancemovers.com. If the company sends a team to assess your home, be sure to inform them about the objects that you move into your new home, as well as all objects that are unusually bulky and heavy.
When crossing national borders, be careful when you get offers from agencies that do not make judgments on the spot. Also, if offered a price sounds too good to be true, then it probably is. Find out basic tariff options for the moving company you choose. Unlike short distance moving which is paid by the hour, long distance moving price will probably be based on the total weight of the load and the distance length. Have in mind that there could exist additional fees. Aditional costs are usually paid to transfer things up or downstairs or packaging materials.
Service packages
We should ask ourselves what measures are taken to protect our subjects during transport. Companies have a common practice to offer services of the complete or partial packages. They should use suitable packaging material including boxes of appropriate size, protective covers for fragile items and blankets or plastic coatings for furniture.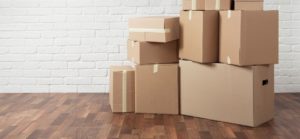 Insurance
You should ask your agent to examine all the insurance options that they offer. There are two types of insurance agencies normally offer.
The first type is partially covering the value of goods – insurance that covers part of the value of damaged goods, about 70 pounds per 0.45 kg. This is a standard insurance which is included in the price of transport services. The second one is full coverage value of goods – insurance covering compensation for the full value of the damaged items and it is based on the valuation of customer goods which are being transported. 
Program for resolving issues
Each company has its migration program to resolve the issues. It is better to be informed in … Read the rest